---
Welcome to Project420.com an ongoing community marijuana, hemp search engine and your gateway to 420 products, services and information from all over the world. Marijuana seeds, super bongs, high tech growing marijuana books, contests, communities, cool people and tons of 420 fun. Potent marijuana websites are added frequently. Let's help each other grow. Use the table of contents located to the left and begin your search of 420 world wide websites.

Link To Us
Below are some banners and stuff to link to project420.com. All links are appreciated. Please copy the images to your server.

Text Link

Project 420 - A Marijuana, Hemp search engine with links to the coolest sites on the net!!!

Banners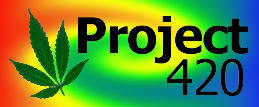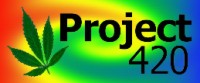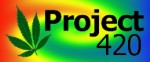 Please link the banner to http://www.project420.com

420 Shopping
Containing tons of inside info on problems and solutions experienced by growers with tons of pictures and two bonus sections.

A marijuana/hemp search engine with tons more cool stuff!!!!
Buy Dutch Seeds one of the best seeds suppliers in the market today!!!
Grasscity for all your headshop needs, pipes, papers, rolling accessories, legal highs and much more...